What happens in this icon there happened on Sirius' motorbike. And now, ladies and gentlemen, I'm proud to announce the return of Sirius' motorbike, still flying, but for a general audience :)


This painting was done at
thistlerose's request, for the layout of
sirius_loving. I don't know if it will work there, though, as it's not really some inches large! But I checked,
thistlerose, it still works when cropped down. I hope it will fit, and if it doesn't, I promise I won't cry ;)


characters: Sirius and the Bike
rating: G

teaser: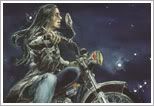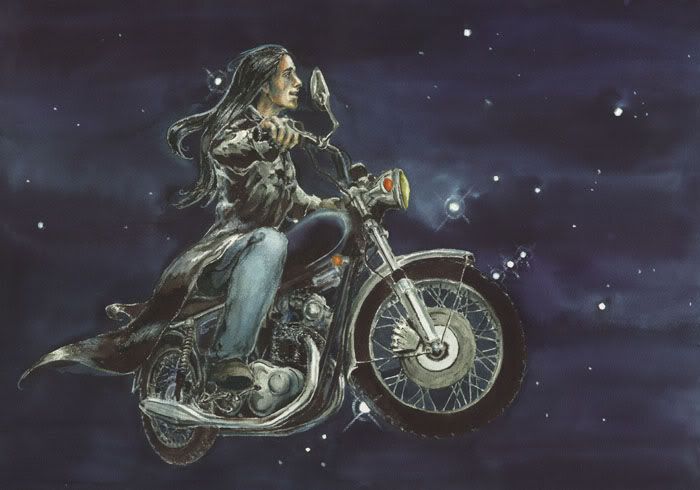 The bike is still supposed to be a Norton Commando, but I'm afraid I mixed up several years (between 1971 and 1974) when painting the motor, because of the various angles and details of the references I found. Happily, I had Franck to tell me which bits had to feature absolutely in order for the bike to look like it would work. And for the rest, well, I painted the mechanics black where I wasn't sure!



Hope you'll like!