Hello, visitor!
My LJ is currently the place that holds most of my art, and the only one where all the recent art is stored. So, as it doesn't seem that I'll manage to make myself a website soon, here's a way to find what you're looking for.
Please note that there is some adult art down there. Look at the rating before clicking on a cut, and please be responsible! Thanks.
My art, sorted by:
rating
The smut's only in the HP fandom, it seems.
G-rated art
PG-rated art
NOTE THAT FROM THE PG13 RATING AND OVER, THE PICS MAY BE NOT WORKSAFE.
THERE'S AN AGE LIMIT, SO PLEASE, BE RESPONSIBLE IF YOU'RE UNDERAGE
PG13-rated art
R-rated art
NC-17 rated art
---
Medium
watercolour and watercolour inks
. The technique I've been using the most regularly since the beginning of this LJ.
pastels
. I had tried oil pastels long ago, but wasn't really convinced. You'll see a very occasional drawing done with this medium, though. But it's really
cluegirl
who got me started on pastel pencils and chalk pastels. I'll never thank her enough for this! Probably my favourite technique for indoor scenes and nuances of skin.
pen and ink
. Been trying this very recently, and I'm still in the experiencing stage. A very interesting medium, but unforgiving! And time consuming if I want the pic to look neat.
CG art
.
Mouse-coloured pencil sketches, in fact. I still haven't got any tablet. Very rare, and to see if I could do it
.
ETA
: I have a tablet now! Still discovering how it works, though. You can see some of the results here! And I still think I prefer the more physical sensations of natural media...
pencil sketches and other quick doodles
. Quite a lot of them, not all have got any artistic quality, though.
And while we're into techniques,
the step by step
stories of how I made some of these art pieces, with photos.
---
by fandom, or not.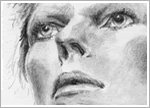 all kinds of original and non-fandom themed art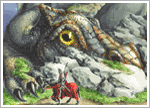 fantasy art
some discworld pics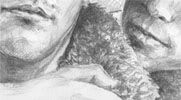 And the brand new Brokeback art!
---
And of course, the Harry Potter fandom gets several categories all by itself.
by character
Non character-centric pictures, magical creatures, etc.
Sirius
. Still my favourite character, so you didn't think I wouldn't put him first?
Remus
. A most beloved character, too.
Snape
. Can't say that I love him, but oh how the man fascinates me!
Harry
.
Hermione
Ron
Molly
Fred and George
Arthur
Tonks
Bill
Lucius
Draco
Remus in wolf form
Sirius in dog form
Lily
James
Krum
---
Harry Potter fandom, by pairing
Heh, you'll find mostly Remus/Sirius! But quite a few others as well, usually made for friends.

Remus/Sirius
. OTP :)
Snape/Lucius
Because
underlucius
is convincing!
Percy/Tonks
For
thistlerose
! I love the idea of Tonks with any Weasley, and I hope to make more of the kind.
Sirius/Hermione
For
satinvalkyrie
. Liz, I miss you!
Lucius/Sirius
My friendslist likes Sirius ;)
Remus/Harry
, for
cenori
.
Sirius/Harry
for
waccawheels
.
Arthur/Molly
Bill/Fleur
. In the background, but here's the real love story :)
James/Lily
Sirius/Bill
, for
satinvalkyrie
's condom challenge.
Threesomes
, one of the trio, the other of the marauders minus Peter (poor Peter).
That's all for now, and I hope you'll enjoy the art!